At Blaydes Maritime Centre we have been working with Hull, Yorkshire's Maritime City on an exciting partnership with a seafaring city on the other side of the world – Melbourne, Australia. This link came about as a result of contact between Blaydes and Australian historian Dr Liz Rushen, who is a member of the Melbourne Maritime Heritage Network (see their fantastic website here: https://mmhn.org.au/ . Liz (see her website here: https://www.rushen.com.au/ ) was in touch with us as part of research for her book on John Marshall, a leading light in Lloyd's Register who worked for some time in Hull before later becoming the most active British emigration agent in the 19th century, arranging the shipping of large number of women emigres who were needed to make the colonies in Australia viable. (Liz will be giving us a talk about John Marshall in our online Blaydes Seminar, 4 April.)
To celebrate our partnership with Melbourne Maritime Heritage Network, this blog discusses some of the historic links between the maritime cities of Hull and Melbourne. The blog is written by Dr Robb Robinson and Dr Liz Rushen. We will soon put up a separate blog by Dr Rushen on Frances Perry.
John Marshall – Lloyd's Register reformer and ship owner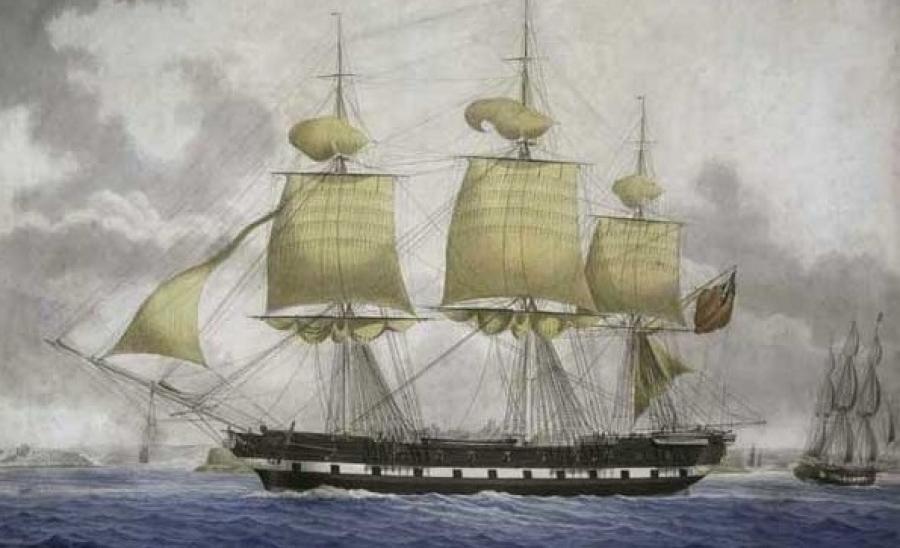 Born in Ferrybridge, Yorkshire in 1787, John Marshall was a Hull based ship-owner, insurance broker and Lloyds agent who relocated to London in 1807. Between 1814 and 1838, Marshall owned or part owned thirty ships.
Marshall helped to facilitate emigration to Australia. The British government originally wanted to discourage emigration to Australia as it wanted its colonies in Australasia to remain prison colonies. However, more workers were required due to expansion of the colony.
In 1821, the Marshall's first ship, the Marshall Wellington, arrived in Van Diemen's Land (modern day Tasmania) with paying passengers and essential items. In 1833, Marshall was appointed agent for the London Emigration Committee, a philanthropic endeavour which sponsored a large number of women to emigrate to the colonies.
In 1835, revision of the Poor Laws allowed for promotion of emigration and John Marshall was heavily involved in the following five years. There were two systems of migration. The institutional system selected emigrants and transported them on government-chartered ships with some initial short-term support. The Bounty system, designed by Marshall, selected emigrants by trade and bounty orders were purchased for them and the agent was paid a bounty to cover the voyage for approved migrants.
Marshall's ships carried the greatest number of emigrants. He organised a complete emigration package with emigrants staying at his Plymouth Emigration Depot before boarding the ships.
Marshall had many agents working for him throughout the UK and in Australia, including George Thomas, John Enscoe, and George James based in Melbourne. The site of their office in Flinders Street is now an immigration museum.
In October 1839, the David Clark became the first emigrant ship to arrive in Port Phillip (the large enclosed bay in which Melbourne is situated) and was followed by three of Marshall's ships, the William Metcalfe, the Westminster, and the John Bull. During the depression of the early 1840s, income from land sales plummeted and the bounty system stopped. By July 1841, Marshall had six ships for which he was no longer receiving bounty payments and warehouses with goods he could not move. In 1842, Marshall was declared bankrupt, owing over £100,000.
After 1845, Marshall chartered ships for Canada and the Cape of Good Hope and used railways to efficiently transport emigrants from homes to their ports. Marshall was again declared insolvent and became a coal merchant before dying in Reading, aged 74.
Frances Perry, Wife of Victoria's first Bishop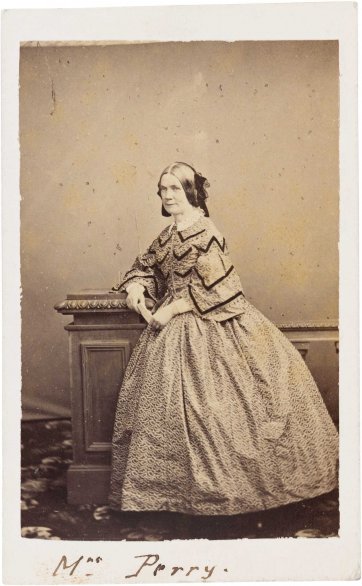 Frances Perry (nee Cooper) was born at Tranby, near Hull, into a shipping family. She married Charles Perry in 1841, and in 1848 came to Melbourne with him when he was appointed the first Bishop of Victoria. The appointment of a bishop was instrumental in Melbourne's elevation to city status. In Letters Patent under the Great Seal of the United Kingdom of Great Britain and Ireland, issued on 25 June 1847, the day Charles Perry was invested in Westminster Abbey, Queen Victoria also decreed that the town of Melbourne should be a city.
Frances (Fanny to her family and friends), an educated and spirited woman, had a strong sense of both private and public duty. Her support was vital to Charles's task in administering the diocese and establishing a residence which reflected the importance and dignity of the Anglican Church. Frances was active in the communal and religious life of the city. From 1856 to 1876, Fanny was president of Melbourne Lying-In Hospital and Infirmary for Diseases of Women and Children (also known as the Royal Woman's Hospital). In 1970, Frances Perry House, the private hospital of the Royal Women's Hospital, was named in her honour.
Sir John Coode, Port Phillip and Bridlington Harbour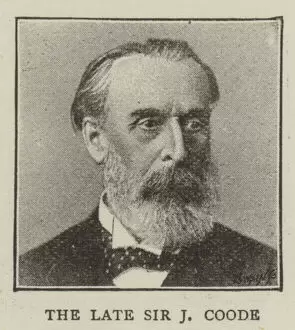 Sir John Coode (1816-1898) was an English civil engineer who worked on harbours all over the world. He played a major role in maritime developments in Port Phillip, straightening the lower reaches of the Yarra River and designing Melbourne's Victoria Dock. There is a neighbourhood of Melbourne and an island still named after Coode. Coode also worked on our own Bridlington harbour, just along the east coast from the Humber estuary. In modifying Bridlington harbour, Coode used the then novel medium of concrete which helped make the harbour much more effective in its role as a harbour of refuge as well as making it somewhat safer for commercial trading and as a fishing station.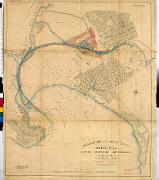 Bridlington Harbour was largely reconstructed during the first half of the nineteenth century but by the 1860s still had major shortcomings regarding the entrance. In 1883 Sir John Coode recalled that until 1863 the entrance was so wide that the fetch into the harbour was right from the coast of Holland and meant that vessels which had sought shelter there with a limited amount of damage received yet more injury whilst ostensibly moored in a safe refuge.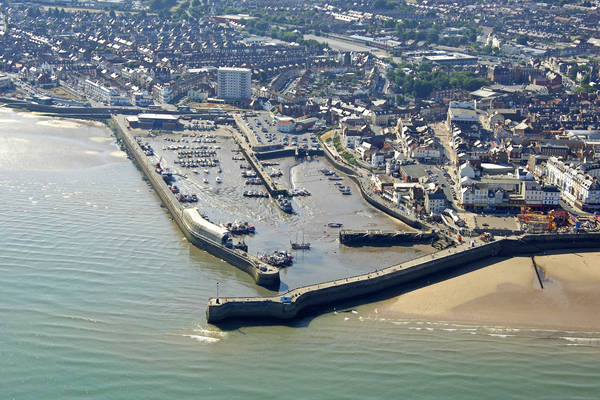 The Bridlington Harbour Commissioners had applied to Coode for advice to rectify this basic design fault. He suggested the extension of the North Pier by 112 feet. Given that the cost using conventional meetings – estimated at £10000 – was beyond the Harbour Commissioners' limited means, Coode suggested that if concrete was used to replace stone for the outer facing then the cost could be drastically reduced. After some initial resistance Bridlington Harbour Commissioners finally agreed. This was the first time this material was used in such a construction and proved successful. The total outlay for the extension was limited to £7900.
Joseph Marr and his Western Australian links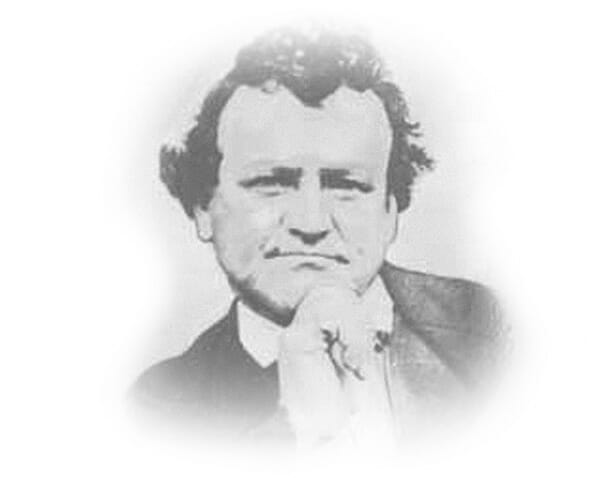 Joseph Marr was born in Hull and baptised in Holy Trinity Church in 1833. In the early 1850s, Joseph set off for Australia. The discovery of gold in Australia had just sparked something akin to the 1849 California Gold Rush. Joseph spent several years prospecting and the like on the Ballarat goldfields close to Melbourne, but in April 1860 he returned to England from Victoria on board the ship Kent. That year he also went into the same line of business as his stepfather a fish merchant, and began curing fish in a couple of rented smokehouses in Dairycoates. In 1862 he married Ann Stephenson. It is said that he had hoped when he met her that Ann would return with him to Australia but, as she was against the idea, he decided to start his Hull fish business.
His firm extended markedly in the later decades of the nineteenth century and was one of the first to embrace steam trawling technology.
Joseph Marr died in 1900 but the businesses that grew from the foundations he laid have prospered. In recent times the J. Marr Group includes Europe's biggest ice manufacturer whilst Andrew Marr International are a locally-based global business that embraces fish trading, processing and food storage. Andrew Marr is a Trustee of the Maritime History Trust, which supports Blaydes Maritime Centre.
William Rayment
Like Joseph Marr, William Rayment spent a number of years in the Victoria Gold Rush before coming to Hull to found a major maritime business and play an important role in the creation of the Hull and Barnsley Railway and thus also the construction of Alexandra Dock – now a base for the Hull wind turbine construction business.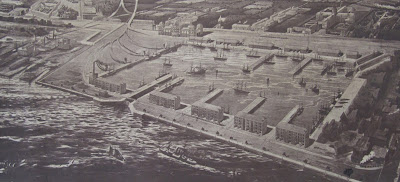 Rayment was born in Woodford near London in 1830. After initially working in the office of a relative he set off to earn his fortune in Victoria. He appears to have been successful to some degree but had returned to England and to Hull in the 1860s where he joined with Mr E.T. Sharpe to form Rayment and Sharpe, Ships Chandlers of High Street which became a very important firm in the later nineteenth century. He was regarded by his contemporaries as a man of considerable commercial acumen. He was the first honorary secretary of the Hull and Barnsley and West Riding Railway company, which also built Alexandra Dock, now a key element of Hull's wind turbine manufacturing strategy. Rayment took a prominent part in the development of the Hull and Barnsley undertaking, and was appointed by the Hull Corporation onto the Board of Directorate of the company. Rayment occupied a seat on the council of the Hull Chamber of Commerce and Shipping and was elected as a Hull Corporation councillor in the 1870s. He was later made an Alderman.
Rayment died in 1913 and was buried in Bridlington. Later Rayment and Sharpe were renamed Sharpe's Ship Chandlers and their premises on High Street are now the Sailmakers Arms. There is a diary in Victorian Archives which we think may have been written by our William Rayment and which covers the period 1852-1860, and details his journey on the Himalaya from England to Australia and his subsequent life and adventures in Victoria.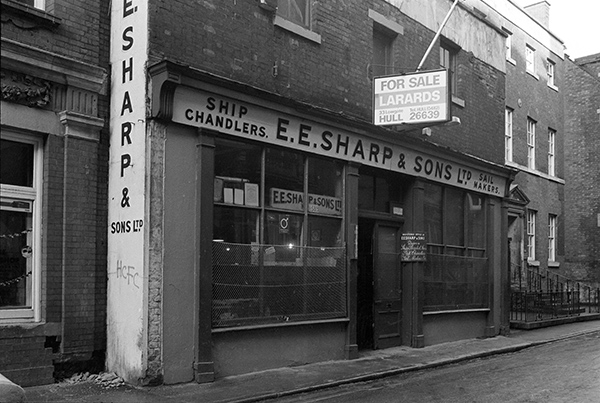 Fruit from Melbourne to Hull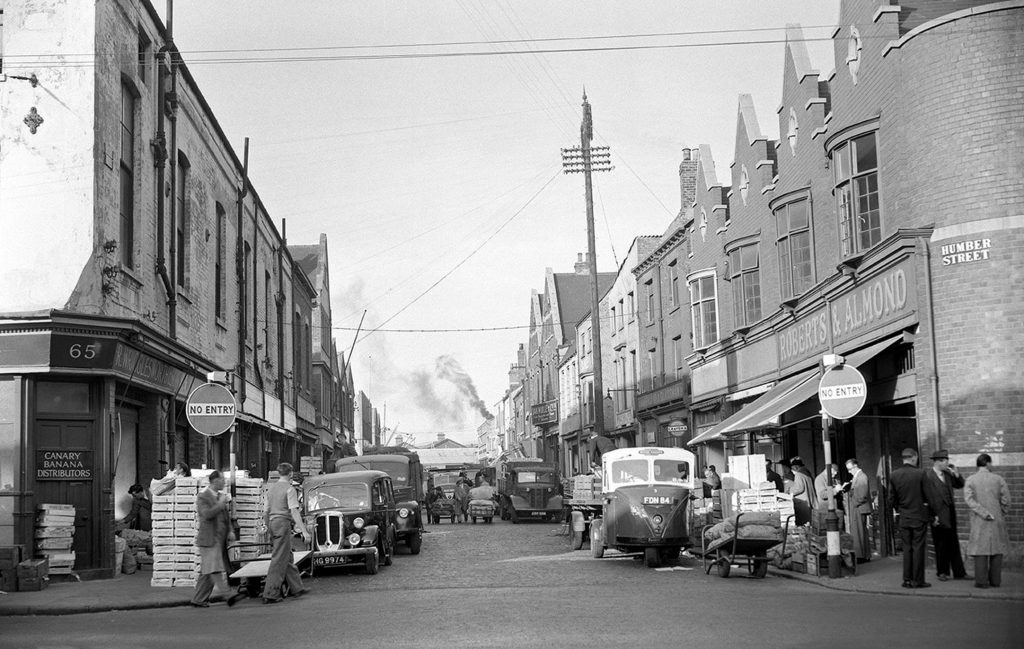 In the 1920s it was reported that the Australians regarded the Hull Fruit Market on Humber Street as the Covent Gardens of the North of England.
In March 1925 the first ever direct shipment of a cargo of pears from Victoria to the United Kingdom was landed in Hull by the SS Surrey, a steamer belonging to the Federal Steamship Navigation Company. The pears were a trial shipment, forwarded under the auspices of the Ministry of Agriculture of the Victorian Government and consisted of 6476 packages of fruit and were consigned to Messrs White and Company of Humber Street Hull. Humber Street was, of course, Hull's wholesale fruit market and enjoyed a national reputation. The pears were sold at the commercial rooms, Humber Street on 2nd April.
Later in April a second consignment of Australian fruit arrived in Hull aboard the SS Asphalian, a proportion of which was also offered for sale by Messrs White and Company.
Today, Hull's Humber Street Fruit Market is at the heart of a major cultural area in the Old Town.
Wool from Melbourne to Hull
Hull became a major port of entry for Australian wool which was forwarded to the West Riding of Yorkshire for use in the woollen textile mills. This trade grew in the twentieth century thanks to the development of close commercial links between Hull and the Australian wool ports. The advantage regularly stressed was that Hull and the other Humber ports had closer rail connections with West Yorkshire than London.
The first direct shipment of wool from Australia to Hull came from Victoria and arrived in William Wright dock aboard the iron clipper ship Winifred in April 1884. The clipper brought 840 bales of wool direct from Melbourne. Captain Ellis had left Melbourne on the 11th December, and made the Lizard on the 1st April, after a passage of 112 days.
The direct wool trade between Hull and Australia expanded over time, especially in the early decades of the twentieth century, and increasingly involved the use of steamers. Vessels typically arrived from Victoria in late January, February or March each year. Consignments were also landed in Alexandra Dock in the pre-1914 years and the ships arriving often brought cargoes from different parts of Australia. In late February 1907, for example, it was noted that four steamers were unloading wool and general cargoes from Australia. They were the Port Chalmers from Sydney and Melbourne with 4186 bales of wool, the Gowanburn from Melbourne, Brisbane and Sydney with 7621 bales of wool; the Hyanthea, from the same three Australian ports with 10801 bales of wool, and the Hesperides from Sydney, Adelaide and Melbourne with 5770 bales of wool. More ships apparently followed soon after that year. During the 1920s, King George Dock – which had opened in 1914 – became a major centre for wool imports from Australia.
More Recent News & Events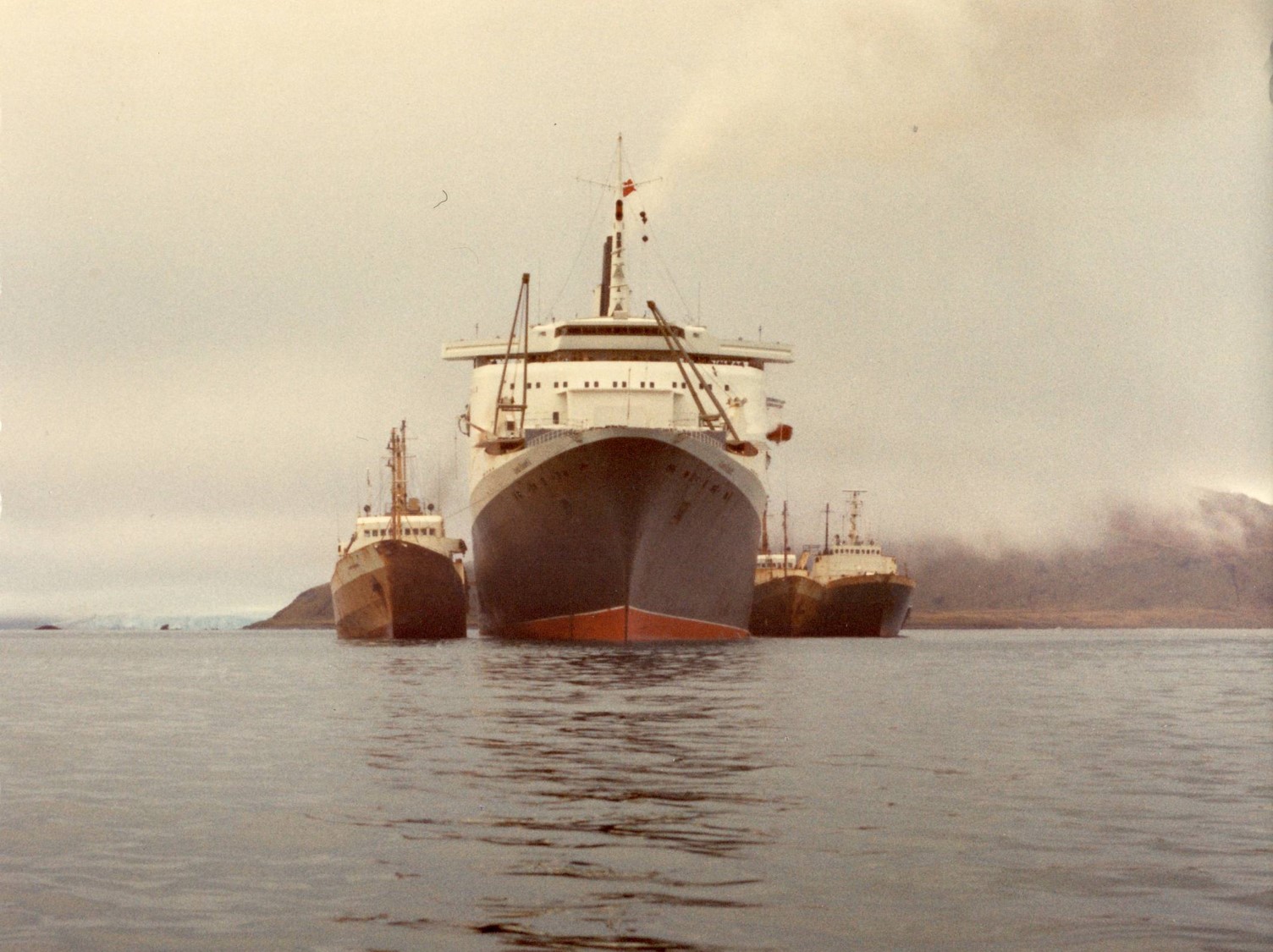 April 2nd marks the 40th anniversary of the Argentine invasion of the Falkland Islands. Nine Hull-based civilian vessels were requisitioned to join the Task Force that was assembled by the…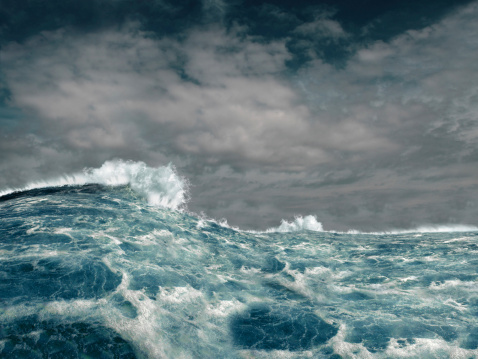 From whalers to warships, Hull is justly proud of its maritime history, spanning 800 years. For the last 250 of these, Lloyd's Register has been an integral part of the…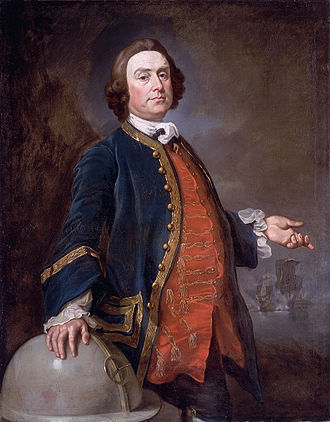 All are welcome to attend our free online public history seminars. The programme is as follows, and will be online. We will update this page with links to the lectures…